Princeton Day School Phase 1 Renovations & STEAM Room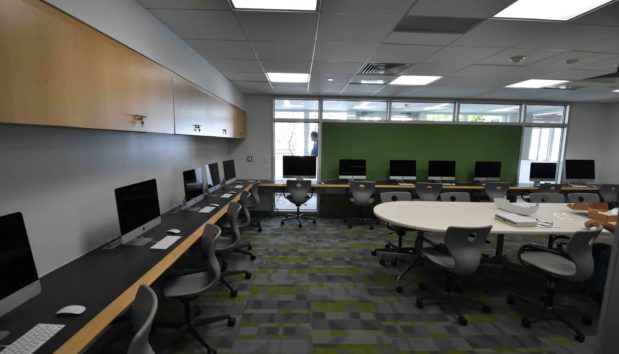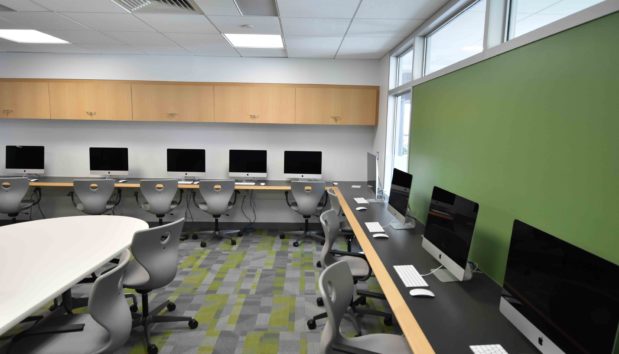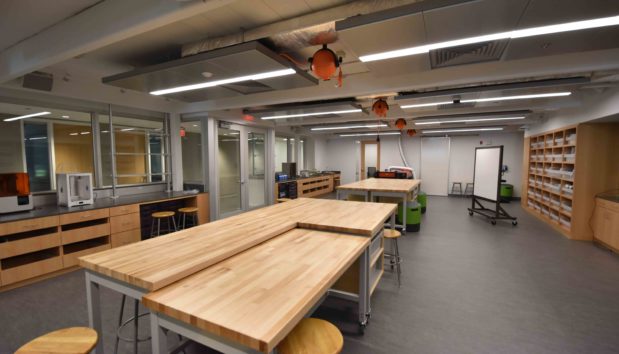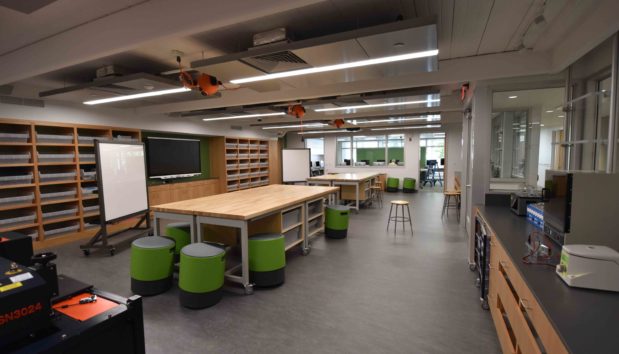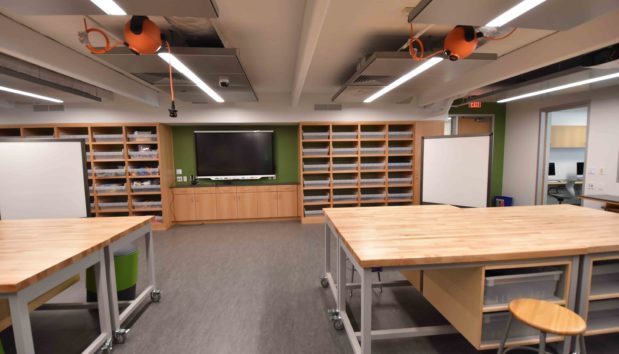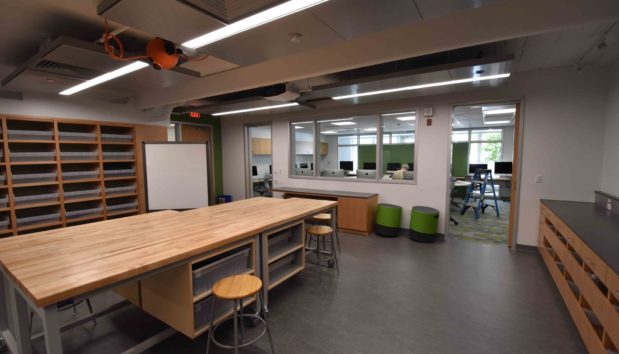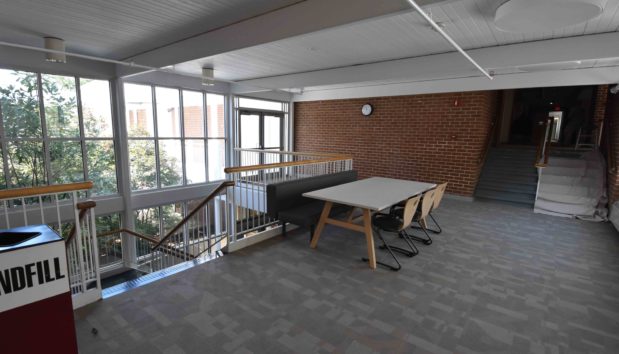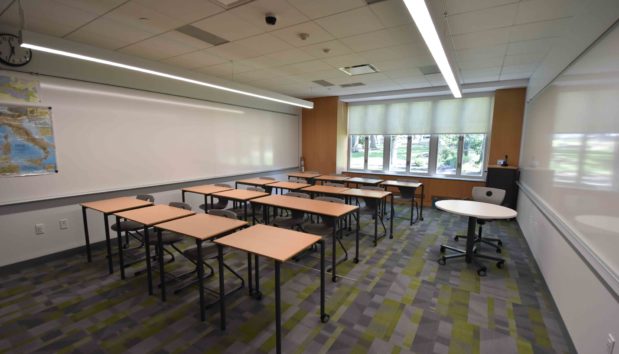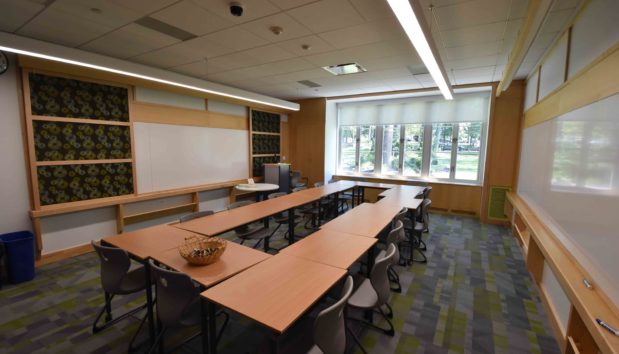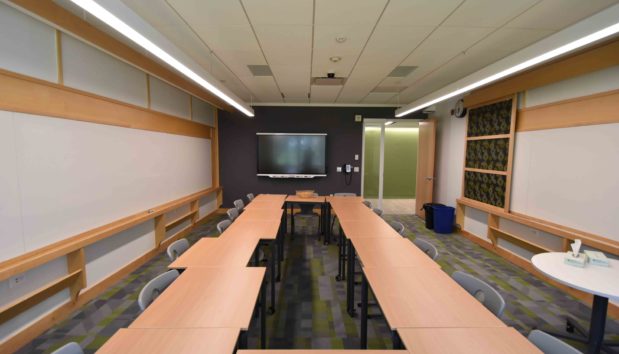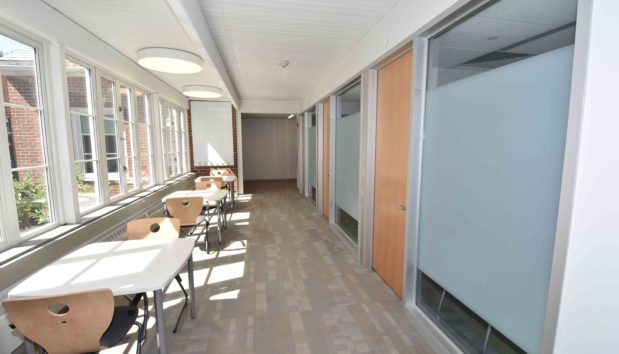 Project Specifications
Owner

Princeton Day School

Architect

Architectural Resources Cambridge, Inc. (ARC)

Delivery Type

Negotiated - Cost of the Work plus a Fee (GMP) - Construction Management

Square Foot

10,800
The Princeton Day School (http://www.pds.org/academics/steam-program) launched an ambitious new STEAM initiative, which included a revitalized interdisciplinary curriculum (with courses in science, technology, engineering, the arts, and mathematics) and a new STEAM facility for the 2017-2018 academic year. STEAM is an educational approach to teaching and learning that uses science, technology, engineering, the arts, and mathematics as access points for guiding student inquiry and critical thinking. The program focuses on integration, collaboration, innovation, and creativity. Its overarching goal is to blend traditional and project-based platforms so that they help all students to see, interpret, and understand fundamental concepts and to solve real-life problems.
The work of this project included accelerated Pre-Construction Phase Services completed in less than two months. The services included confirmation of the Schools initial construction budget, establishment of the initial project schedule, permit/approval management services through the State of New Jersey Department of Community Affairs (DCA) and the municipal Construction Department, design coordination and constructability reviews, cost estimating, and establishment of a Guaranteed Maximum Price which allowed the project to proceed to the Construction Phase.
The 10,800 square foot wing of the school was converted into 11 state-of-the art classrooms, a large STEAM classroom and associated conference/meeting space, two offices, as well as circulation and support spaces. In addition to the renovations and alterations to the existing wing, a courtyard was also renovated and modified to accommodate the expanded wing. Two special focuses of the project were to eliminate acoustical deficiencies in the existing wing of the school and to incorporate state-of-the-art audio-visual systems and smart boards. The work included, Selective Demolition, Cast-in-Place Concrete, Granite & Masonry, Structural Steel, CFMF, Exterior Finished Carpentry, Interior Architectural Woodworking, Casework and Paneling, Fire Resistive Coatings on existing foam insulation, HM Doors & Frames, Interior Aluminum Frames, Flush Wood Doors, Wood Windows, Glazing, GWB Systems, Acoustical Ceilings, Resilient Flooring, Tile Carpeting, Painting & Coating, Visual Display Surfaces, Signage, Fire Protection Specialties, Metal Lockers, Projection Screens, Shades, Plumbing, HVAC, Electrical, Electronic Safety & Security.
The project had a required start date of June 11th and a required completion date of August 23rd.