Rider University – Gill Memorial Chapel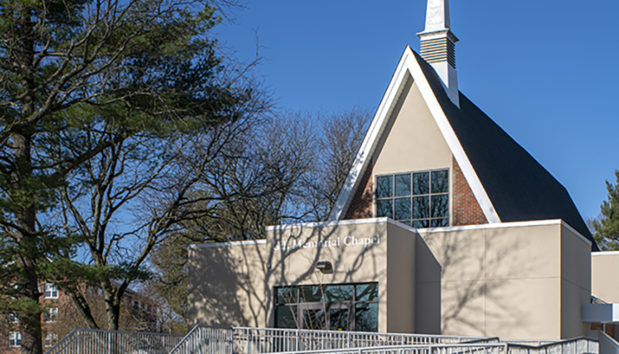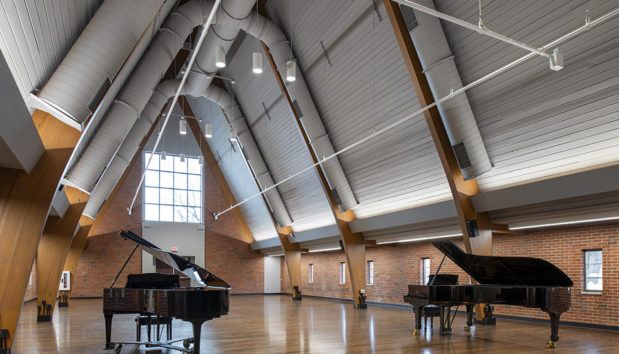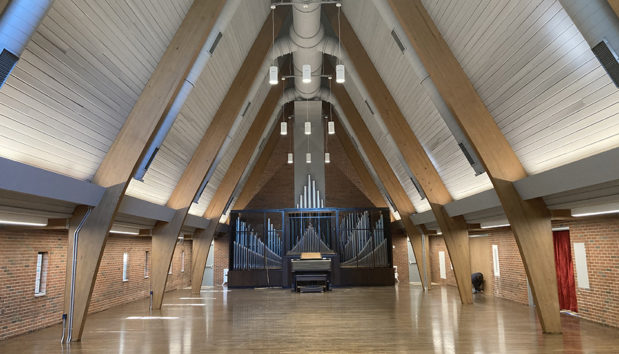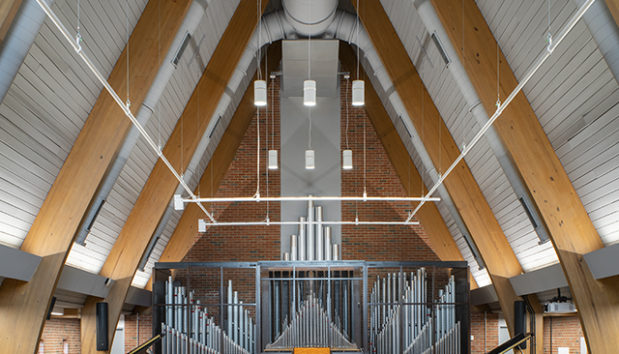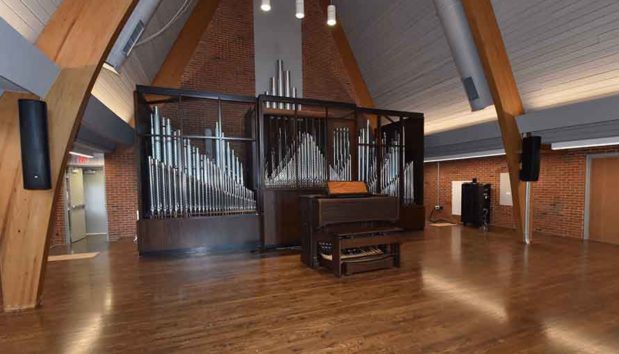 Project Specifications
Owner

Rider University

Architect

Spiezle Architectural Group, Inc.

Dellivery Type

Competive Bid - Stipulated Sum - General Construction

Square Foot

10,600 +/-
Gill Memorial Chapel basement is approximately 4,300 square feet and the first floor renovated area was 4,300 square feet. The entrance addition was 1,100+/- sq ft (net increase) and the storage addition on the side of the building was 900+/- sq ft. The existing front entry way was removed and a new addition constructed that increased the size of the building. A small addition was also completed for the side of the building for storage and a control room. A new ramp and stair assembly was constructed to provide accessibility to the new front entrance/reception space.
The scope of work for this project included the renovation and additions to the Gill Memorial Chapel. The existing building is a two-story structure, including the main floor level and basement. The primary intent of this project was to transform the building into a highly functional rehearsal and performance space to the support various user groups within the University.
The existing sanctuary was renovated to receive a new mechanical system, lighting, audio visual, and finishes upgrades. The existing raised platform/altar was removed, and a new sprung wood floor installed throughout the space. Accommodations and infrastructure were put in place for an existing pipe organ to be relocated from the Westminster Choir College (under separate contract).
An addition was constructed onto the front of the building. To facilitate this, portions of the existing building entrance were demolished. A new elevator was installed in the reception space, along with a new stair to access the existing basement level area of the building. The existing rooms at the back of the building, including a rest room and storage rooms/offices were renovated to receive new finishes. A second addition was constructed on the side of the building for the purpose of providing much needed storage space, along with a control room to support the audio-visual upgrades in the main room.
The basement level was fully renovated to provide new functions and enhanced spaces. The University purchased and installed Wenger Unit practice rooms (under separate rooms and a new gender inclusive toilet room. Interfaith Prayer spaces were created, including a private prayer space and a meeting room. A kitchenette and lounge area were created at the bottom of the new stair below the reception area. The scope of work on the lower level included floor, wall and ceiling finishes, lighting, power, data, and HVAC. The floor area of the basement was not increased as part of the project.